the
p dcast
for


every




dancer




every


day
No matter if you are a trained professional or an aspiring dancer that loves and appreciates the art form - this is the podcast for your daily dance insight and inspiration! Each month we interview a professional in the field who will share their insights and expertise for conquering life's challenges - both on and off the dance floor.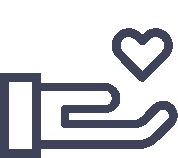 dance tips daily© is a grassroots podcast made available to your ears free of charge thanks to our producers, bloggers and the generosity of our dance leaders expertise and time. to help us continue spreading the good words, please consider making a donation today!
"It's not how much we give but how much

love

we put into giving." *psssttttt: writing a kind word or sharing the podcast with a friend is a much appreciated form of donation
by sharing your email:
*you gain access to our monthly newsletter with challenges & exercises that go hand in hand with the months most popular episodes.
*you will be the first to know about DTD perks & have access to freebies only available to subscribers!
* your information will NEVER be shared elsewhere because we honor your trust and privacy (like all decent dancers/humans should, but if they don't they gotsa go)